High Risk Merchant Account @ Trillion Pay.

A High Risk Merchant Account is regarded as a payment processing agreement which is made to fit in a specific business which operates in a high risk industries like MLM, Adult Industries, Pharma Industries, TeleMarketing, TimeShare Rentals etc.

Most of the Banks and Merchant account providers do not cater to these high risk merchants, since these high risk industries are prone to fraudulent transactions, high chargebacks. The best options for merchants which operates in businesses deemed high risk are to go with High risk merchant account providers.

If you are looking for high risk merchant accounts, do contact our sales representatives. We are providing high risk merchant accounts to businesses since 2006. We will work with you and get you fast approval and provide solution best suited for your specific needs.


Fraud Detection and Risk Mitigation

While it does not prevent online business, Merchants have realised the importance of taking necessary measures to minimise losses occuring due to online fraud. It is important that the Payment Gateway you choose supports basic fraud detection and risk mitigation measures.


Security
Financial transactions require ground up security measures. Starting from physical and datcenter security, OS and Application security, Firewall and Intrusion Detection Systems at the OS and Application layer, Database security, and finally Transaction security.



Comprehensive Merchant Interface
One more aspect to check from the beginning is the functionality provided by the Merchant interface. The types of reports available, the interfaces available for Searching transactions, Processing Captures and Refunds, requesting withdrawals etc.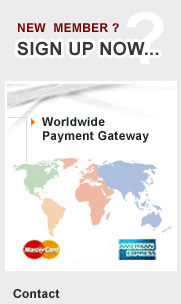 Contact US

Trillion Pay Ltd
8th Floor, MINDSPACE,
Bhumi Park,
45, Cyber City, Ebene,
Mauritius.
Fax:1-786-228-0707
info@trillionpay.com